Creeping Pennyroyal
Mentha pulegium
Height:
Up to 10cm (4in)
Suitable for:
Moist soil in partial shade.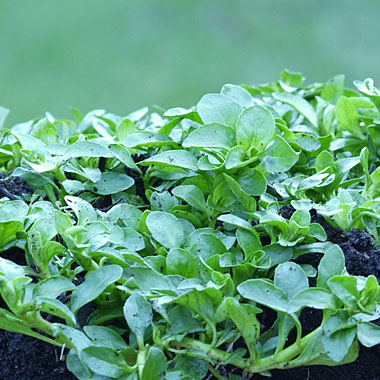 Pennyroyal is a vigorous low growing perennial with a strong peppermint scent to its dark green leaves. Whorls of lilac flowers are held on stems above the foliage in late summer.

More info:

Pennyroyal is one of the smallest mints with a very different habit to the majority of others. The creeping variety has prostrate stems which carpet the ground and root from the leaf nodes as they spread. Attractive whorls of lilac-blue flowers appear in mid to late summer, held above the foliage on stout stems. Pennyroyal can be found in the wild growing in the moist soil bordering streams and ponds.

This is a highly aromatic herb, even more so than other mints, and is so named for its reputed power to drive away fleas, latin pulex. It is a cottage garden plant of old, and formerly much used medicinally. The old popular name was 'pudding grass' as it was used in stuffing for hog's pudding. It is still in culinary usage abroad but in this country the taste and odour are too pronounced for our tastebuds.

Pennyroyal tea was used for colds and menstrual problems. Pennyroyal was also valuable for clearing the lungs, headaches, giddiness and nervous problems.
Traditionally the herb is planted between paving stones to deter ants and is also thought to repel mice. In France and Germany the essential oil is still used commercially.

It should be avoided during pregnancy.