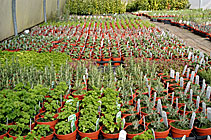 MANOR FARM HERBS are specialist herb growers
situated in North Oxfordshire.
We supply an immense range of herbs to garden centres, shops, landscapers and stately homes throughout four counties.
Our website is an opportunity for you to buy healthy herbs
directly from a professional grower.
---
Herbs make lovely Christmas gifts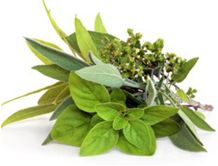 Guaranteed to be popular with friends and family alike.
An ideal present for someone who has everything, or a friend who lives a long way away.
You may like to choose one of our special collections, or make a selection of your own.
Alternatively, your friend may prefer to choose their own herbs in the spring — select our gift vouchers and we will do the rest!
Our new herb plants for 2023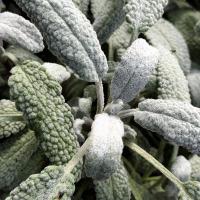 Sage 'Snowflake'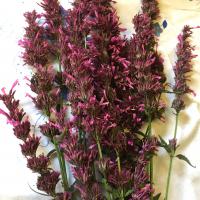 Anise hyssop - Mexican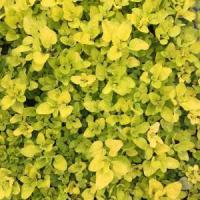 Golden Oregano
Golden Oregano has pretty flowers and bright foliage making it a real addition to any garden giving colour through three seasons of the year. …

Anise hyssop - Mexican is a versatile perennial herb. The bright foliage is topped with spires of purple flowers in summer …

Sage 'Snowflake' is a brand new sage which is both culinary and ornamental as once! The leaves have an attractive frosted finish which gives a silvery finish to the leaf …

---
We have plenty of plants ready for immediate dispatch.
---
New seeds for 2023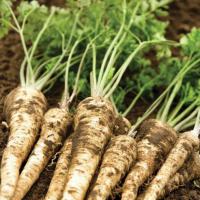 Parsley Hamburg rooted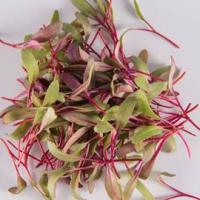 Beet 'Bulls Blood'

Parsley Hamburg rooted is also known as "Parsley root" or "Turnip rooted parsley". Rarely grown nowadays, it is time that this useful plant is restored to popularity!

Beet 'Bulls Blood' is a good choice to support a heirloom variety which has been documented as far back as 1840.
---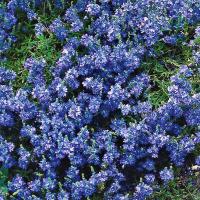 Veronica spicata (Prostrate
speedwell, Alpine Speedwell)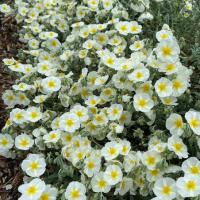 Helianthemum nummularium
'The Bride'
New perennials for 2023
Veronica spicata — Prostrate speedwell or Alpine Speedwell is an award winning prostrate veronica low growing and forming a fresh green carpet of foliage. It has upright spikes of pretty, dark blue flowers covering the plant from early summer.
Helianthemum nummularium — 'The Bride' is a pure white cultivar of Rock Rose with yellow centres, which should thrive in our increasingly dry summers and will plant up well with our ever popular creeping thyme range.
Just beyond the Herb Garden, features attractive flowering perennials with herby associations. Later in the spring we shall have several new additions for you to plant up in your borders and containers. All designed to mix with and enhance your herb planting.
---
We regret that we cannot currently deliver plants to Northern Ireland
Creeping thyme collection
now ready for planting
A comprehensive collection of Creeping Thymes is now ready for you to buy. To find out more about these thymes either click on Special Collections or Tarragon and Thymes.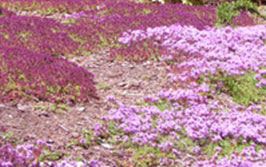 Lawn of Thymes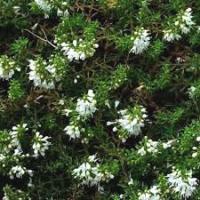 Creeping Savory
Creeping thymes like a dry sunny position and are ideal for growing in gravel areas and rockeries, between paving stones and for planting thyme paths and lawns. They withstand walking on and are totally hardy.
Check out our article Prostrate herbs for cracks and crevices, walls and paths for more details.
We have selected a range of thymes with red, pink and white flowers and also a variety of leaf types and colours to give you as wide a choice as possible for planting to suit your garden design.
Lots of our herbs like dry conditions, why not add variety to your creeping thyme planting by adding lawn chamomile and double flowered chamomile for their fragrant foliage.
Try adding some creeping savory, Dianthus deltoides 'Flutterburst', Helianthemum 'Ben Ledi', Helianthemum 'Ben Fhada', Helianthemum 'Fireball', and Armeria Alba or Germander Silver to extend the flowering season and add extra interest and colour to your beds and containers.