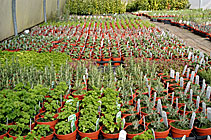 MANOR FARM HERBS are specialist herb growers
situated in North Oxfordshire.
We supply an immense range of herbs to garden centres, shops, landscapers and stately homes throughout four counties.
Our website is an opportunity for you to buy healthy herbs
directly from a professional grower.
Try planting something new this spring!
New additions to our annual herb seed collection are ready for sale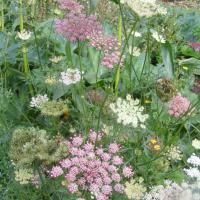 Wild Carrot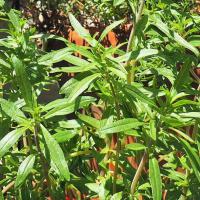 Summer Savory

Annual herbs grow best when planted from seed
directly where they are to grow.
Plant your favourites like coriander and dill,
and try our new unusual culinary herb seeds
to add something unusual to your herb garden.
Our new herb plants for 2022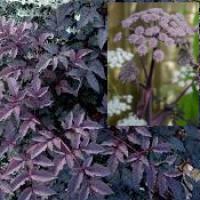 Angelica Ebony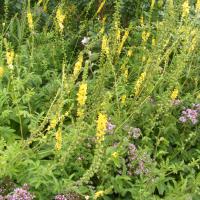 Agrimony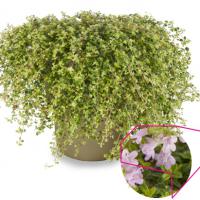 Thymus Pink Magic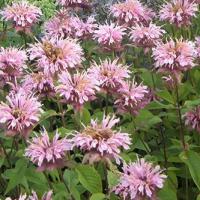 Bergamot 'Apple Blossom'
As spring progresses, we shall be adding Rosemary Green Ginger a fabulous and much requested cultivar to give a flavour of ginger to your cooking, plus a much-anticipated new creeping thyme – Thymus Pink Magic– very vigorous with large pale pink flowers.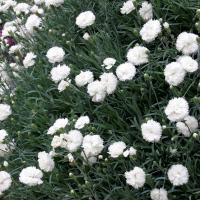 Dianthus deltoides 'Arctic Star'
(Devon Arctic Star)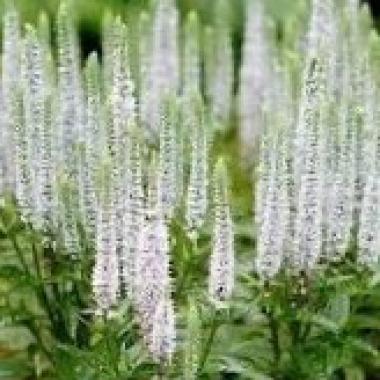 Veronica spicata 'Snow Candles'
(Spiked speedwell)
New perennials for 2022
Dianthus deltoides 'Arctic Star' is a new and striking cultivar from the popular compact series of pinks, with brilliant white, double flowers and an amazing scent.
Veronica spicata 'Snow Candles' is a compact, clump forming herbaceous perennial which is versatile enough to be incorporated into almost any planting scheme.
Just beyond the Herb Garden, features attractive flowering perennials with herby associations. Later in the spring we shall have several new additions for you to plant up in your borders and containers. All designed to mix with and enhance your herb planting.
We regret that we cannot currently deliver plants to Northern Ireland
Creeping thyme collection
now ready for planting
A comprehensive collection of Creeping Thymes is now ready for you to buy. To find out more about these thymes either click on Special Collections or Tarragon and Thymes.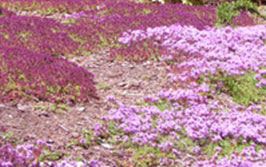 Lawn of Thymes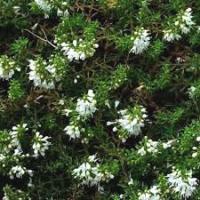 Creeping Savory
Creeping thymes like a dry sunny position and are ideal for growing in gravel areas and rockeries, between paving stones and for planting thyme paths and lawns. They withstand walking on and are totally hardy.
Check out our article Prostrate herbs for cracks and crevices, walls and paths for more details.
We have selected a range of thymes with red, pink and white flowers and also a variety of leaf types and colours to give you as wide a choice as possible for planting to suit your garden design.
Lots of our herbs like dry conditions, why not add variety to your creeping thyme planting by adding lawn chamomile and double flowered chamomile for their fragrant foliage.
Try adding some creeping savory, Dianthus deltoides 'Flutterburst', Helianthemum 'Ben Ledi', Helianthemum 'Ben Fhada', Helianthemum 'Fireball', and Armeria Alba or Germander Silver to extend the flowering season and add extra interest and colour to your beds and containers.