Pot Marjoram
Oreganum onites
Height:
30cm (12in) in flower
Suitable for:
Ordinary soil in full sun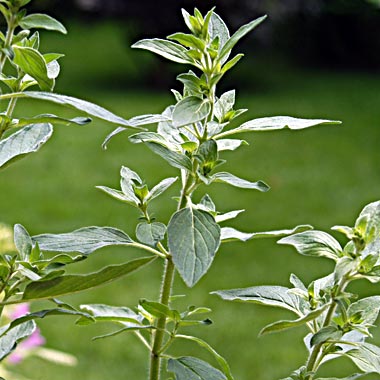 Pot marjoram is an aromatic slightly bitter herb whose flavour is not a strong as the other various oreganos. It is however the hardiest and easiest to grow and its leaves can be picked fresh throughout the year.

Pot marjoram is generally used with other herbs, for instance as part of a bouquet garni along with bay, rosemary and thyme.

It originates on the mountains of Sicily and is distinguished by its attractive dense purple flowerheads. These are borne on strong wiry stems and are very suitable for cutting either as a cut flower or to dry. Like all other Oreganums it is very attractive to bees and butterflies.