Thyme Sparkling Bright
Thymus spp.
Height:
Tbc. Upright growth habit
Suitable for:
Any sunny location in dry, well drained soil. Ideal for pots and containers.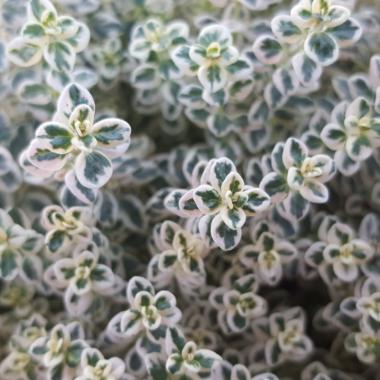 It will require the same growing conditions as all other thymes.

A sunny spot is required, in a dry, well drained soil without lots of added fertiliser. This upright growing thyme will combine well with other thymes, rosemary etc in a herb garden, and also grow well in gravel and rock garden areas and create a bright & colourful display in pots and containers.