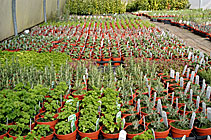 MANOR FARM HERBS are specialist herb growers
situated in North Oxfordshire.
We supply an immense range of herbs to garden centres, shops, landscapers and stately homes throughout four counties.
Our website is an opportunity for you to buy healthy herbs directly from a professional grower.
Creeping thyme collection
Now ready for planting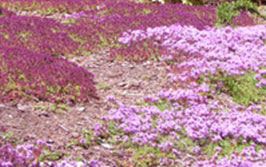 Lawn of Thymes
A comprehensive collection of
Creeping Thymes
is now available.
To find out more about these thymes either click on
Special Collections
or
Tarragon and Thymes
.
New Herbs for a New Season
We have been propagating throughout the autumn to give you lots of new herbs to try this spring.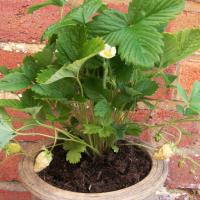 Alpine Strawberry White Soul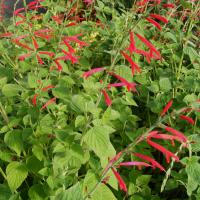 Tangerine Sage
New introductions to look out for in 2016 include:
Two new creeping thymes – Hartington Silver and the original prostratus, lemon grass, myrtle, borage, bergamot, white fruited alpine strawberries, and a tangerine scented sage.




Watch our home page for availability when spring is on its way, or subscribe to our newsletter
for the latest availability updates on these new herbs and ways to use them.