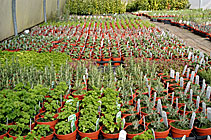 MANOR FARM HERBS are specialist herb growers
situated in North Oxfordshire.
We supply an immense range of herbs to garden centres, shops, landscapers and stately homes throughout four counties.
Our website is an opportunity for you to buy healthy herbs directly from a professional grower.
Clary Sage
Micromeria Fruticosa
Spring has arrived at last!
Four of our new herbs are now ready for sale – try planting something new this spring!
This warmer weather and a kind winter have given us some lovely herb plants all ready to be planted out:
Micromeria Fruticosa native to Eastern Mediterranean
Clary sage also known as Eyebright or Muscatel sage


Thai mint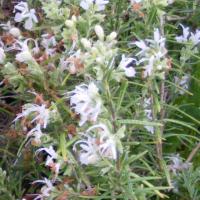 White Rosemary
White-flowered Rosemary masses of white spring flowers
Thai mint fresh aromatic mint with a strong menthol flavour
(click on the names or photos for more details)
Return here for our new herbs and photos as they are ready
or subscribe to our newsletter for the latest updates on new herbs and ways to use them.