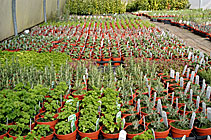 MANOR FARM HERBS are specialist herb growers
situated in North Oxfordshire.
We supply an immense range of herbs to garden centres, shops, landscapers and stately homes throughout four counties.
Our website is an opportunity for you to buy healthy herbs directly from a professional grower.
New herbs
More herbs are growing on and will be available soon.
Herbs love the summer!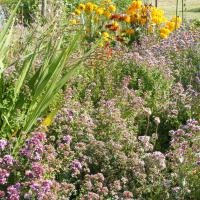 Marjoram & Oregano
in full flower


Most herbs are very happy in hot, dry conditions, bringing flowers and scent, butterflies and bees to your garden.
Marjorams and Oregano, and the more unusual Marshmallow and English Mace all look great in mid and late summer.


Entertaining friends?
… or just a quick snack or lunch?
Use our recipe list for herby inspiration, and subscribe to our newsletter
for the newest seasonal recipes and planting ideas.